Question: ICU On Low Doses Of Noradrenaline. Oral Vitamin C Supplements At 300 Mg/day Were Also Started, Along With Vitamin B1 And Enteral Feeding On The Second Night And After Initial Stabilization, The Patient Presented With A Coma Of Rapid Onset, Which Required Emergent Oro-tracheal Intubation. Over That Same Night, He Developed Multiple-organ Dysfunction …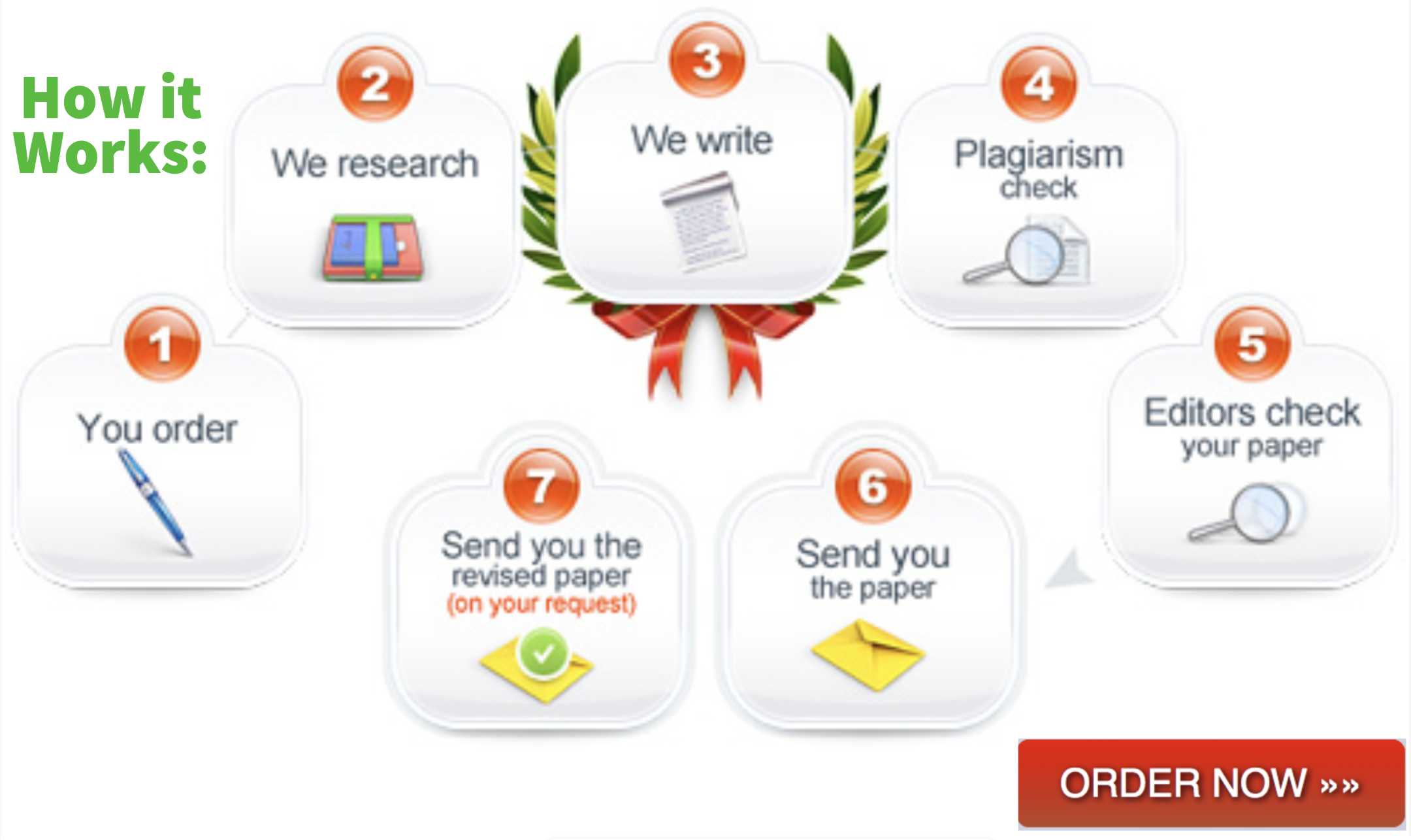 1. Why is vitamin C important in the diet?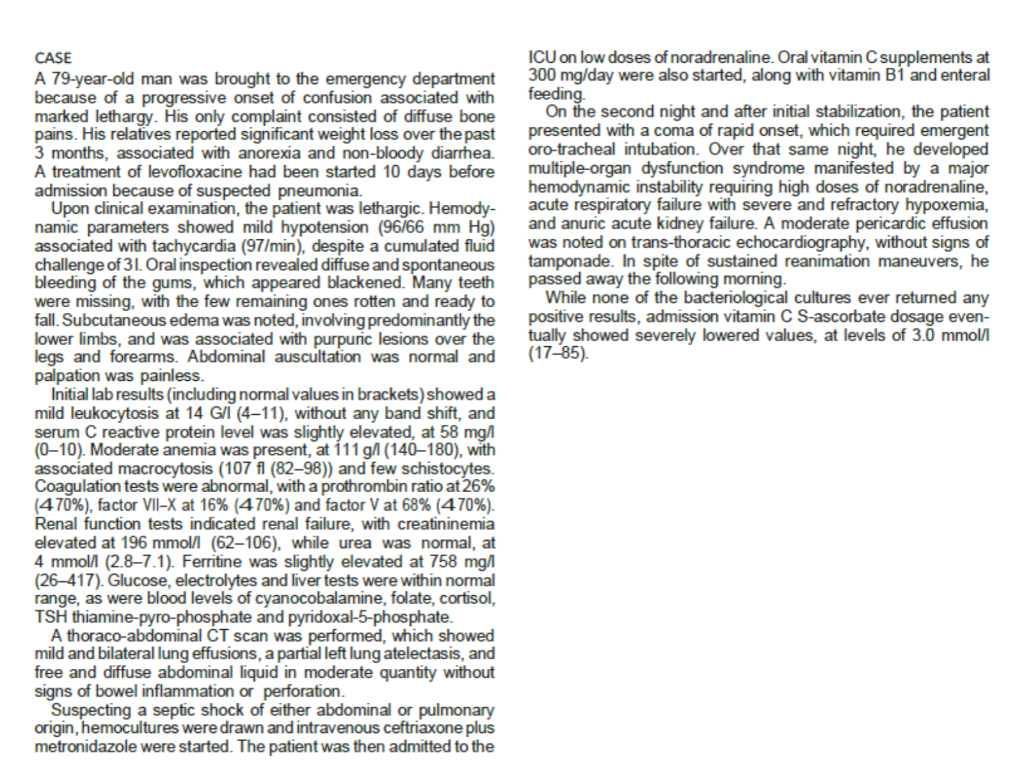 Transcribed Image Text from this Question
ICU on low doses of noradrenaline. Oral vitamin C supplements at 300 mg/day were also started, along with vitamin B1 and enteral feeding On the second night and after initial stabilization, the patient presented with a coma of rapid onset, which required emergent oro-tracheal intubation. Over that same night, he developed multiple-organ dysfunction syndrome manifested by a major hemodynamic instability requiring high doses of noradrenaline, acute respiratory failure with severe and refractory hypoxemia, and anuric acute kidney failure. A moderate pericardic effusion was noted on trans-thoracic echocardiography, without signs of tamponade. In spite of sustained reanimation maneuvers, he passed away the following morning. While none of the bacteriological cultures ever returned any positive results, admission vitamin C S-ascorbate dosage even- tually showed severely lowered values, at levels of 3.7 mmol/l (17-85). CASE A 79-year-old man was brought to the emergency department because of a progressive onset of confusion associated with marked lethargy. His only complaint consisted of diffuse bone pains. His relatives reported significant weight loss over the past 3 months, associated with anorexia and non-bloody diarrhea. A treatment of levofloxacine had been started 10 days before admission because of suspected pneumonia. Upon clinical examination, the patient was lethargic. Hemody- namic parameters showed mild hypotension (96766 mm Hg) associated with tachycardia (97/min), despite a cumulated fluid challenge of 31. Oral inspection revealed diffuse and spontaneous bleeding of the gums, which appeared blackened. Many teeth were missing, with the few remaining ones rotten and ready to fall. Subcutaneous edema was noted, involving predominantly the lower limbs, and was associated with purpuric lesions over the legs and forearms. Abdominal auscultation was normal and palpation was painless. Initial lab results (including normal values in brackets) showed a mild leukocytosis at 14 G/I (4-11), without any band shift, and serum C reactive protein level was slightly elevated, at 58 mg/ (0-10). Moderate anemia was present, at 111 g/ (140-180), with associated macrocytosis (107 fl (82–98)) and few schistocytes. Coagulation tests were abnormal, with a prothrombin ratio at 26% (470%), factor VII-X at 16% (470%) and factor V at 68% (470%). Renal function tests indicated renal failure, with creatininemia elevated at 196 mmol/l (62–106), while urea was normal, at 4 mmol/l (2.8–7.1). Ferritine was slightly elevated at 758 mg/l (26–417). Glucose, electrolytes and liver tests were within normal range, as were blood levels of cyanocobalamine, folate, cortisol, TSH thiamine-pyro-phosphate and pyridoxal-5-phosphate. A thoraco-abdominal CT scan was performed, which showed mild and bilateral lung effusions, a partial left lung atelectasis, and free and diffuse abdominal liquid in moderate quantity without signs of bowel inflammation or perforation. Suspecting a septic shock of either abdominal or pulmonary origin, hemocultures were drawn and intravenous ceftriaxone plus metronidazole were started. The patient was then admitted to the

Is this your assignment or some part of it?
We can do it for you! Click to Order!